Nostalgic Game Review
Welcome to a new episode of the Nostalgic Game Review, where each month I muse over an old game I played long ago. Other than indulging my own nostalgia, this column also hopefully shed some light on game design and reflect on how gaming technologies have evolved.
Without further ado…
What is it?
If not THE best RPG in the known human history? Let me dial back a bit.
At its core, it's a JRPG where you control the main character of Cloud (yes, the guy with a ridiculously huge sword in above picture) running around the game world to solve problems. The world is pre-rendered yet the character is 3D rendered in real time.
The player plays the character named 'Cloud' with his trademarked ginormous sword, and battle through baddies:
and he build up his skill as well as his team member's
The game has a interesting 'Materia' system for improving battle stats as well as summoning abilities:
It's basically a magic system enabling impressive summoning attacks
The gameplay follows a fairly linear (yet awesome, emotional, with plot twists) storyline
There are various mini-games throughout the gameplay that makes it so much fun:
Cloud would encounter and joined by a bunch of interesting characters, each with myrious, deep backstory arcs waiting to be unravel
even the villains had interesting backstories…
music and graphic are bar none (for the standard in 1997/8)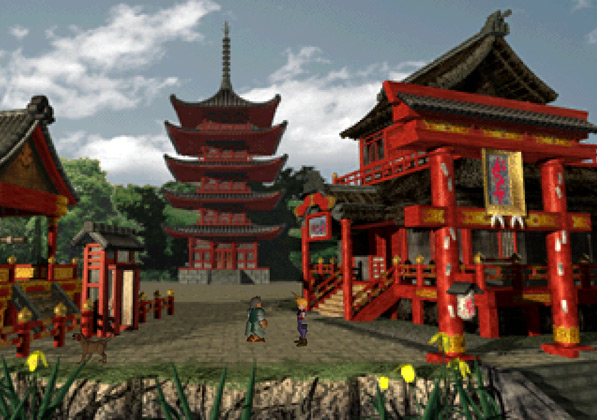 and anybody who has played would recognize its famous soundtrack… (even some people who haven't played probably heard of them)
Furthermore, this game successfully moved Final Fantasy series from a 2D world into 3D with fancy graphics, building a nice foundation for the future FF games as well as other RPGs (e.g. Chaos Ring series is pretty amazing)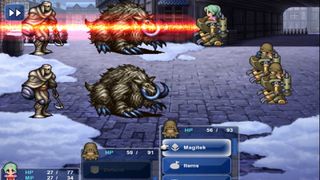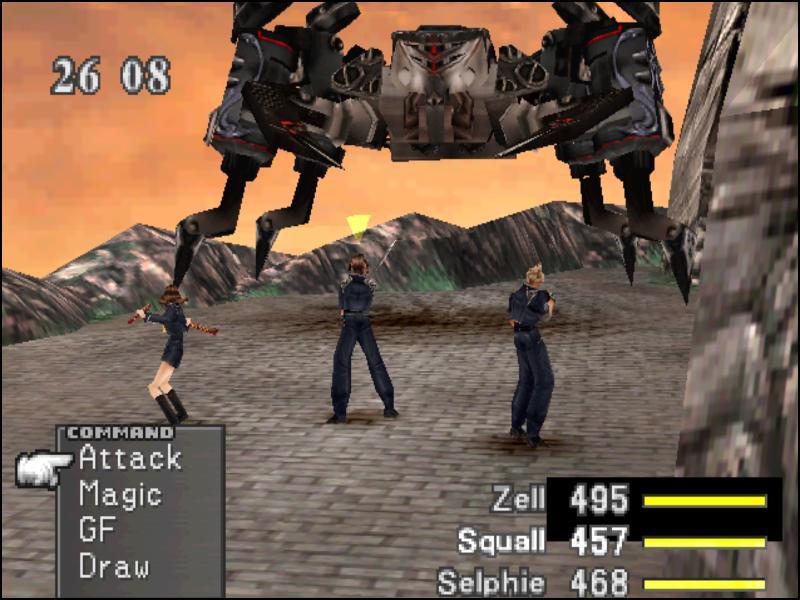 The story and its characters are well loved, and several spin-off games, animated movies were made (to various results). Animated movies:
Spin-off games: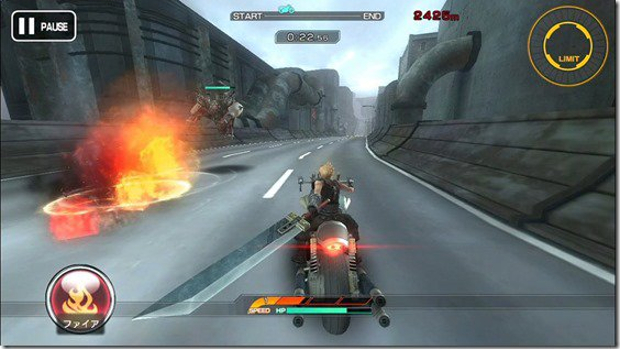 And with the Remake currently out, there are also other titles such as First Soldier, Ever Crisis on the way too…
What's in it?
I played the PC version released by EIDOS in 1998. It came with nice printed materials and games on several CD-ROM discs. Thank god we no longer need to rely on discs for copyright verification! (oh, maybe we still do… just a bit)
My Impression
Absolutely love the game, and I believe I played through the whole thing twice.
The amazing thing about this story and its characters is that it continues to attract fans who create fan arts, cosplay, as well as amazing artists performing its in-game music (and this artist below is my favorite who does both music and cosplay together 🙂
The original version of Final Fantasy VII is available on Steam as well as a mobile app (e.g. Google Play), but of course there's the Remake out yet it's arguably better or inferior than the original version 😉
Here is a playthrough video, it's worth the play just to listen through the opening theme song…
That's it for this episode of Nostalgic Game Review! Thank you for visiting! I appreciate any comments/feedback or if there's a game you would like me to cover 🙂
Stay Tuned…
It's super easy to follow my updates:
If you use any feed readers (e.g. Feedly): Subscribe to my site's RSS feed
If you are a Medium user, follow me or my publication. Optionally you can adjust your email preference to get my updates via emails